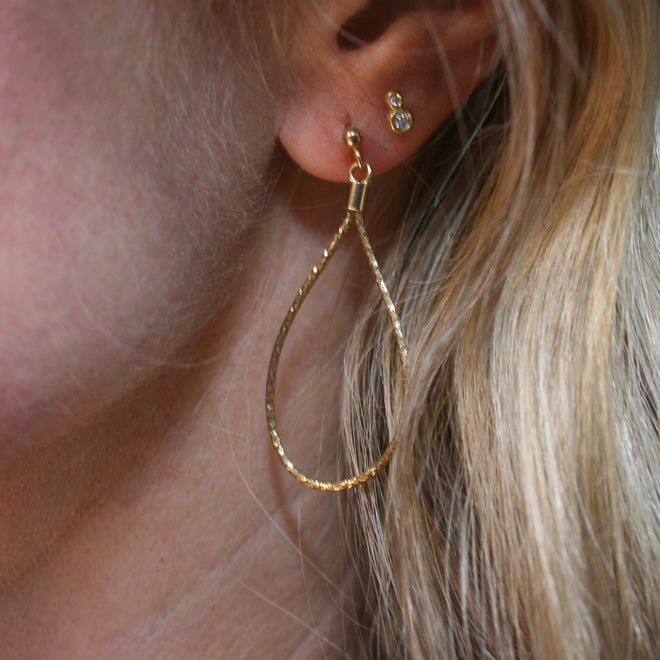 SAN Yellow Gold Plated Silver 'Open-Pear' Drop Earrings
We love this Danish brand with its fresh ideas and you'll be pleased to know that your purchases will not break the bank either.
Soft open pear shaped earrings measuring approx. 52.5mm long and 1.5mm thick at the front with a textured finish and lots of swing!